Amenities
The Malcolm Hotel is the first traditional hotel to be built in Canmore in the last 20 years. Situated between two natural-flowing creeks, it provides four-star service and hospitality to 124 well-appointed rooms and suites all with luxury amenities. Its ambiance and design reflects the pageantry, royalty and heritage of past Scottish King - Malcolm III, who is also known as Canmore's namesake.

Amenities include an elegant outdoor pool with panoramic views of the surrounding mountains from the second floor, open-air mezzanine and Fitness Centre. Additionally, there is a 1,200 sq.ft. outdoor event space and a fine-dining restaurant and bar.

Ideal for conferences, weddings and luxury getaways, the Malcolm is Canmore's Crown Jewel.
Outdoor Pool & Hot Tubs
Canmore's most exclusive rooftop heated outdoor Pool and Hot Tubs . Offering unparalleled views of the Three Sisters Mountain range and Mount Lawrence Grassi.
Open daily from 8am - 10pm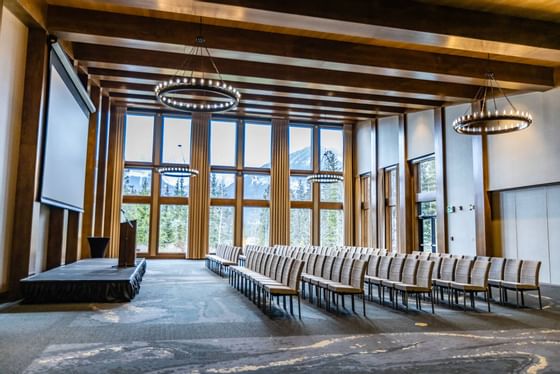 Meeting & Event Space
8,800 sq. ft. of function space, hosting events up to 280 people.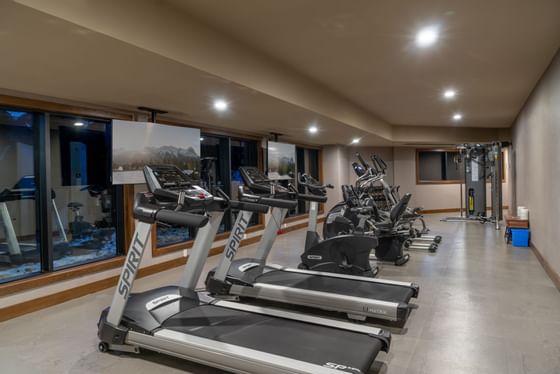 Fitness Centre
Offering a full service gym with treadmill, elliptical, and weight circuit. Open 24 hours.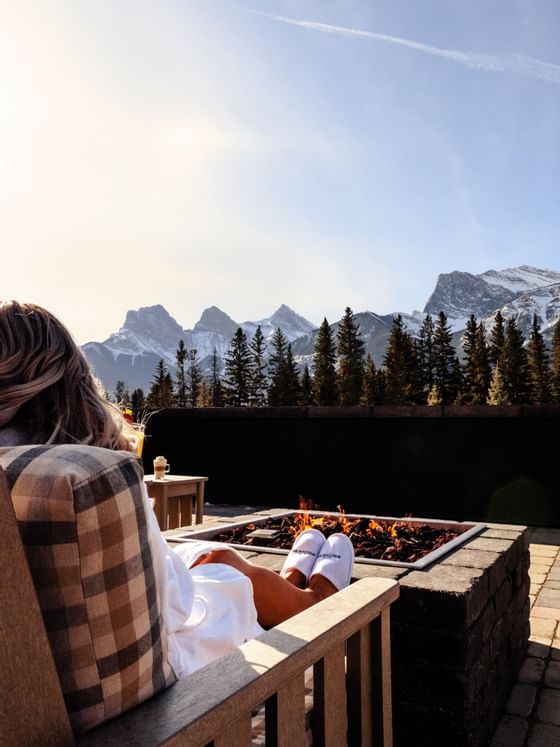 Outdoor Fire Pit Area
Enjoy a sunrise or sunset next to our rooftop firepit.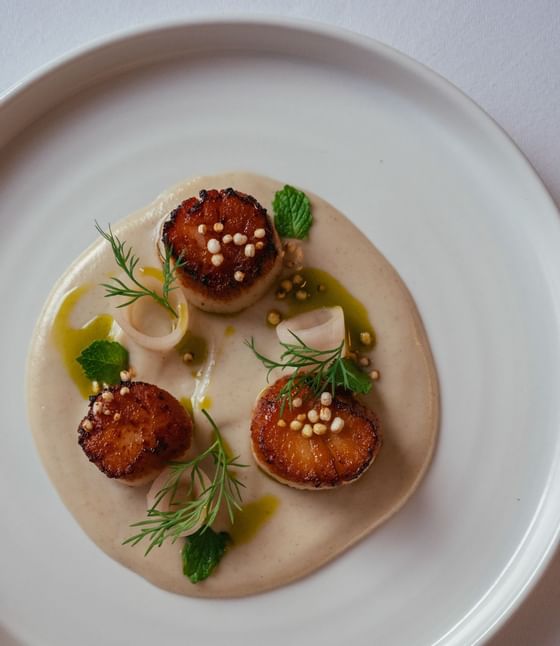 Stirling Grill & Stirling Lounge and Restaurant
Allow Chef Graham Smith and his outstanding culinary team to delight you with their gastronomic creations. Looking for a romantic or upscale evening, indulge in The Kings Table Menu at the Stirling. If a more relaxed atmosphere is what you're after, join us in the Stirling Lounge and Restaurant.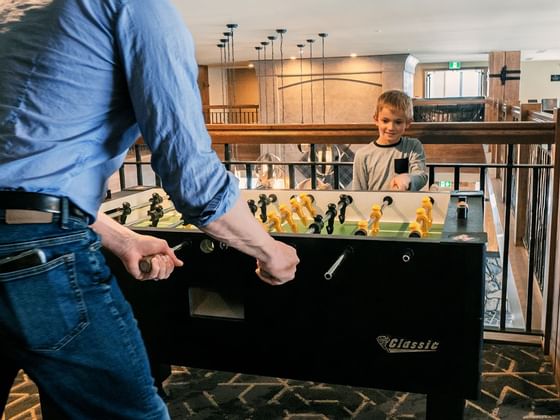 Highland Games Lounge
Spend your downtime in the Highland Games Lounge. Offering a pool table, foosball, giant scrabble wall, poker table, and a variety of books and board games. This area is licensed and you are welcome to order from the Stirling lounge and truly enjoy this unique space.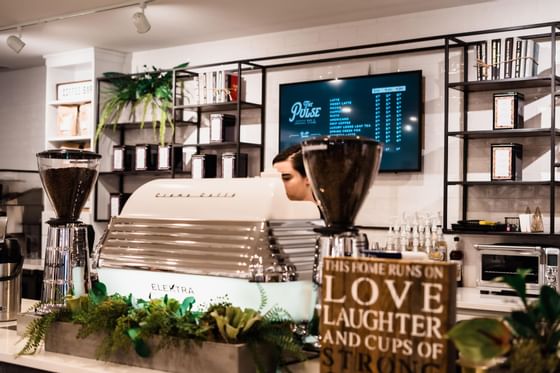 The Pulse General Store + Coffee Bar
This lovely entity is nestled in the lobby of The Malcolm Hotel and offers a vibrant coffee bar with artisan foods and unique cafe style drinks, as well as one-of-a-kind gifts and souvenirs.
Open 7am - 6pm Daily
Very Important Pets
All dogs are welcomed with the comforts of their own dog bed and specially baked Mut Hut Treats.
There are plenty of things around the area for your VIP to sniff and smell. Your Concierge will be happy to assist you with directions to trails, pet shops, or one of the many off-leash dog parks, where you can socialize and make new friends.
Please call our Guest Services team directly at 403.812.0680 for the availability of pet-friendly rooms.
Mut Hut Emporium has been located in the heart of downtown Canmore for over 12 years. A boutique style pet specialty store, offering fresh-baked pet treats from their in-store bakery and spa services.
Open 7 days a week. All pets welcome!
QUARRY LAKE DOG PARK
This park offers two official off leash areas - the meadow area and a pond area where your dog can swim. Off leash zones are clearly marked and dogs are to be on leash when not in the official off leash zones.
ELK RUN DOG PARK
Located on Glacier Drive with parking available in the Elk Run Ball Diamond parking lot. This park has a five foot chain link fence.
COUGAR CREEK/ HIGHWAY 1A DOG PARK
This park offers parking and is located off of the 1A highway right along Cougar Creek. This park has a four foot fence and offers a large area for your dog to run.
PALLISER DOG PARK
Located on Palliser Trail, this is a smaller neighborhood park. There is limited on-street parking. This park has a five foot chain link fence.​